Artarmon Centre Information
At Innovative Early Learning Artarmon, everything we do is guided by your child's needs and interests so that development and learning is enhanced. We nurture, love and educate for your child in a way that gives you peace of mind while your child is in our care. The meals we provide are healthy and delicious meals made from fresh quality produce for all age groups.
Our learning environments are enriching spaces that encourage children to play and learn happily with others and to connect with their community. Our educational program is based on the Early Years Learning Framework. Most importantly, we listen to any information you communicate about your child's care and education and use your childs voices and ideas to extend and develop their holistic skills and learning..
Centre Hours
7.30am to 6.00pm
Learning Environments
At Innovative Early Learning we have 4 learning environments to provide care and early education for children from 6 weeks to 6 years of age. (Select a room to read more)
We Provide Healthy and Nutritious Meals
At Innovative Early Learning all meals are provided during the day, we also cater to any allergy or cultural dietary requirements that your child may have.
Our healthy and balanced meals include a variety of:
Fresh vegetables and legumes
Seasonal fruit
Wholegrains and seeds
Lean fresh meat and fish
Dairy options
Our menus offer a wide selection of fresh fruit and raw vegetables with morning and afternoon tea, as well as steamed fresh vegetables at lunchtime. A late snack of cheese and rice crackers is also provided at 4.30, all menus provide a minimum of 50% of the recommended daily intake of all nutrients required for each day while in care as recommended by the Australia dietary guidelines and National Quality Framework.
Orientation visits
We invite all of our families to come in and visit the centre before your child's start date, this gives our families an opportunity for some one on one time with their child's educator to ask any questions you may have and to discuss your child's routine, orientation visits also allows the child to become more familiar with the environment before they start. The orientation and settling process is an important basis for establishing effective partnerships between our families and our team which is vital in promoting positive outcomes for children. We value our continuous, honest, open and two-way communication that we have with our families which begins during the orientation process.
What do I need to provide?
Labelled bag
Labelled changes of clothing
Measured formula in a labelled container if required, we do provide S26 formula only.
One home nappy if required
A labelled sunhat
Bed linen if required and a cuddly or dummy if used for sleep
Labelled water bottle
How much do I have to pay?
The daily fee depends on your child's age and what room they begin their enrolment in please contact our centre Director Jenna for daily rates and associated costs.
Am I able to claim the government rebates?
Yes, we are a registered childcare provider which means that you can claim child care benefits and child care subsidy from Centrelink if you are eligible.

We provide daily online updates and documentation for our families using Storypark
We understand how important communication is between our team and our families which is why we use Storypark for online documentation, weekly family newsletters, updates and also our daily journal where you gain insight into what your child has been involved in during the day and how much fun they are having.
You can choose to add your own stories or leave comments and feedback for children and our teaching team.
Storypark is a secure, private online space to ensure your child receives the best support possible and that you are involved and up-to-date with your child's development. Storypark provides each child with an online community which you (their parent/guardian) own and control and you have access for as long as you wish.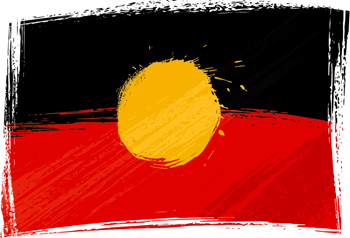 Acknowledgement of Country
Innovative Early Learning would like to acknowledge that the childcare centre is on the traditional lands of the Cameraygal people and we pay respects to elders both past and present.